Roofing and Insulation Professionals You Can Depend On
MISSION
We strive to bring our customers the highest performing roofing and insulation systems using Spray Polyurethane Foam.
RESULTS
We know that your reputation is only as good as the results of your last job. That's why we pride ourselves on a results-oriented approach.
METHODOLOGY
At Smart Choice Insulation and Roofing, we've used our collective experience to create our own methodology to keep your project on track and on budget.
MAKE THE SMART CHOICE
In 2009 George MacDonald and partner Teri England decided it was time to put their years of knowledge and experience in the SPF industry to work and launched their own company. Smart Choice Insulation and Roofing was born in January 2010 and now serves Washington, Oregon and Panama S.A..
SPFA NATIONAL INDUSTRY EXCELLENCE AWARD
Our work on the Flour Tower earned us a SPFA National Industry Excellence Award in the category of Residential Foam Insulation.
SPF ROOFING
A new SPF Roof over metal for a cold storage building
dramatically cuts energy costs, insulating and eliminating thermal bridging through fasteners and gaps in insulation boards stopping condensation issues.
CLOSED -CELL SPRAY POLYURETHANE FOAM (SPF) INSULATION
ccSPF is the king of building material multi-tasking. It provides the highest levels of R-values, while providing building benefits of air barrier, water resistive barrier, vapor barrier and a drainage plane.
FLAT, LOW SLOPE, OR ODD SHAPED ROOFS
The perfect candidates for SPF roofing which offers superior waterproofing/leak prevention, insulation and energy efficiency. Saving the customer money on maintenance and never re-roofing again!
GEORGE MACDONALD, PRESIDENT "IT'S ALL ABOUT THE QUALITY OF WORK AND THE PEACE OF MIND OUR COMPANY CAN BRING TO THE CUSTOMER"
Throughout his forty plus years in the urethane and specialty coatings industry George has used his knowledge, education and experience to provide supervision and project management for multi million dollar projects and government contracts.  George has worked closely with vendors and manufacturers to obtain industry certifications for spraying both insulation and roofing applications and holds the SPFA PCP Certificate #S00249.  A strong focus for George's professional development has been in the arena of workplace safety.  He has been trained in, and delivered training for, all aspects of job safety from respirator use to first aid and hazmat clean up.  As a result George is often the "go to" resource for colleagues in the specialty coatings industry.
Having worked on a wide variety of projects, ranging from roofing insulation for military bases to tanks insulation for wineries and oil refineries, George has done it all.  He has specialized experience with Hybrid Airless Proportioning Systems, and is versed in Gusmer, Graco, Binks and Glascraft systems.
The fact that others in the industry have sought out George for counseling regarding these systems and other aspects of their jobs is both an honor and a testament to his experience and knowledge within the industry. As George has said many times, "It's all about the quality of the work and the peace of mind our Company can bring to the customer". As President, George is responsible for all aspects of Smart Choice Insulation and Roofing, Inc., from sales and estimating to installation. He oversees every job large or small.
TERI ENGLAND, DIRECTOR RECIPIENT, SPFA EXECUTIVE DIRECTOR'S AWARD FOR EXCEPTIONAL INDUSTRY SERVICE & ON THE SPFA BOARD OF DIRECTORS
After many years working in the corporate environment as a facilities and office manager, Teri has returned to utilize her general contracting experience to join her partner, George MacDonald, in forming Smart Choice Insulation and Roofing.
As Director, Teri brings over 30 years of experience running office operations. A key team member at a successful construction firm in Bend, Oregon, Teri handled both financial and internal operations. She also spent eight years as the facility manager for a Top 100 Company in Bend, Oregon.
At Smart Choice Insulation and Roofing, Inc., she holds her General Contractor's license for both residential and commercial projects for Washington and Oregon, and oversees business operations and finances. She and George work in tandem to ensure clients have a seamless, professional experience with every project from beginning to end. Her continuous outstanding achievement has been exceeding the highest levels of customer service with both internal and external customers throughout her career. In 2011, Teri was presented with the Spray Polyurethane Foam Alliance's Executive Director's Award for Exceptional Industry Service. In 2014, Teri was elected as President of the Board of Directors for the Carlton Complex Fires in NC Washington and in 2016, Teri was elected to the Board of Directors for SPFA.
ON A PERSONAL NOTE:
While the running of Smart Choice Insulation and Roofing, Inc., consumes vast amounts of time and effort, George and Teri manage to take advantage of their favorite activities in the Pacific Northwest and surrounding states. In their free time you can find them fly fishing the beautiful rivers of Washington, Oregon and California, practicing yoga, amateur mycology, and riding their motorcycles.
SOME OF THE LOCAL EVENTS & COMMUNITY INVOLVEMENT WE SUPPORT:
WHY FOAM?
IDEAL APPLICATIONS FOR SPF - SPRAY POLYURETHANE FOAM
LET YOUR ROOF PAY YOU BACK
Your Spray Polyurethane Foam roofing system can outlast and out perform conventional roofing systems. The insulation benefits of SPF roofing can reduce monthly heating and air conditioning costs by as much as 40%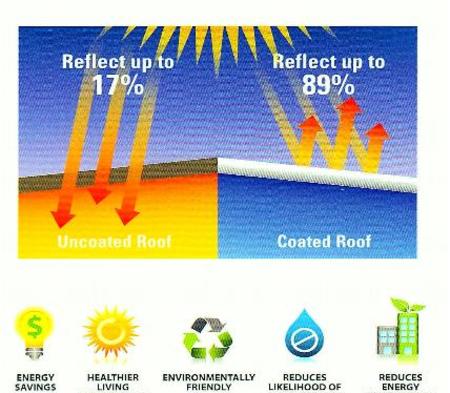 SPF ROOFING IS GREEN ROOFING -  SUSTAINABLE
With proper maintenance (as with any roof) and re-coating at specified intervals; an SPF roof will last the life of your building. Bright white topcoat meets "Cool Roof", Energy Star and LEED Certification requirements where recommended. Because SPF roofing systems can be applied directly to most existing substrates there is no need for tear-offs that add to our already over burdened landfills and require additional costs to the customer.
STATE AND LOCAL TAX CREDITS
TAX AND REBATE INCENTIVE PROGRAMS
Smart Choice Insulation and Roofing Inc., believes you should be informed of all the Local and State Tax credits available to consumers who add foam insulation or roofing to their homes or businesses.  The State, Local and Utility level tax and rebate incentive programs are extensive.  In some cases there are multiple level of credits, rebates and incentives offered from States, Counties, Cities and local utilities that can be taken advantage of for both commercial and residential projects.
DSIRE is a comprehensive source of information on state, local, utility and federal incentives that promote renewable energy and energy efficiency. Click on the link to the right for more information.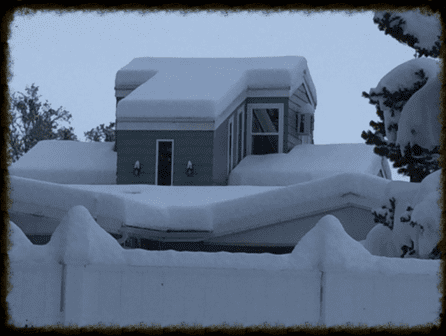 We want to recommend highly "Smart Choice Insulation and Roofing." Our home had a good roof for 25 years and then needed to be redone. We had a company redo it - turned out they didn't do a very good job! We began to notice leaks here and there, staining our ceiling and worse yet, water damages to our piano and other items in our home. We asked Smart Choice if they would foam and insulate a new roof for us, and they did. We have had absolutely NO more problems! What a relief! Another plus was the change in our heating and cooling systems and resulting cost savings. For heating, we could turn the thermostat lower and still be warm, and the air conditioner higher, and still be cool! We are grateful for our new roof, and we thank Smart Choice Insulation & Roofing for their top notch work!
Linda McCroskey Thomason